September 10, 2023 to October 22, 2023
Deadlocks | Totem Yap Saa
Valencia, Negros Oriental, Philippines
Mugna Gallery presents "The Well's Ladder Method," a durational, performative exhibition with a four-part production phase to explore "the method" that visual artists Deadlocks and Totem Yap Saa have been experimenting on and developing.
October 14, 2023 to November 26, 2023
Buglasan Festival 2023 Committee | Mugna Gallery
Valencia, Negros Oriental, Philippines
July 29, 2023 to September 3, 2023
Rey Labarento | Portia Nemeño | Samnathis | Sandy Dupio | Jude Millares
Valencia, Negros Oriental, Philippines
Five artists who are part of Art Moves PH: Rey Labarento, Portia Nemeño, Samnathis, Sandy Dupio, and Jude Millares come together as individual kaleidoscopes, showcasing unique talents, techniques, and approaches to artmaking. Each one represents a color, not only as a visual cue, but also for all that it stands for, such as emotions, and a personal view of the world.
Valencia, Negros Oriental, Philippines
We are pleased to announce our next exhibition, "Halad," the first solo presentation by thread-based artist Iris Tirambulo.
Valencia, Negros Oriental, Philippines
Classically-trained painter Jomir Tabudlong's practice largely revolves around that: the lessons of classical painting and its continuing legacy among today's artists. While his recent body of work displays adeptness in the figurative sense of subject matter, his art also employs the use of lines in various lengths and colors. This motif recalls his time as an art student, where lines were one of the elements he was most challenged by.
Valencia, Negros Oriental, Philippines
Two months after the fair in Manila, Mugna Gallery restages the exhibition to extend its viewership and influence. Interestingly, what makes these photographs resonate well is that while they are the Onion Kids; we, the viewers, are the same. Life imitates art, and whether happy or sad, Onion Kids are always crying.
February 11 to March 26, 2023
Valencia, Negros Oriental, Philippines
Viviana Riccelli creates art that is inspired by the mystical island of Siquijor and the unseen world its people believe in. She aims to create hidden realities behind walls of colors, portraying geography, tales of magic, and the island's spirit.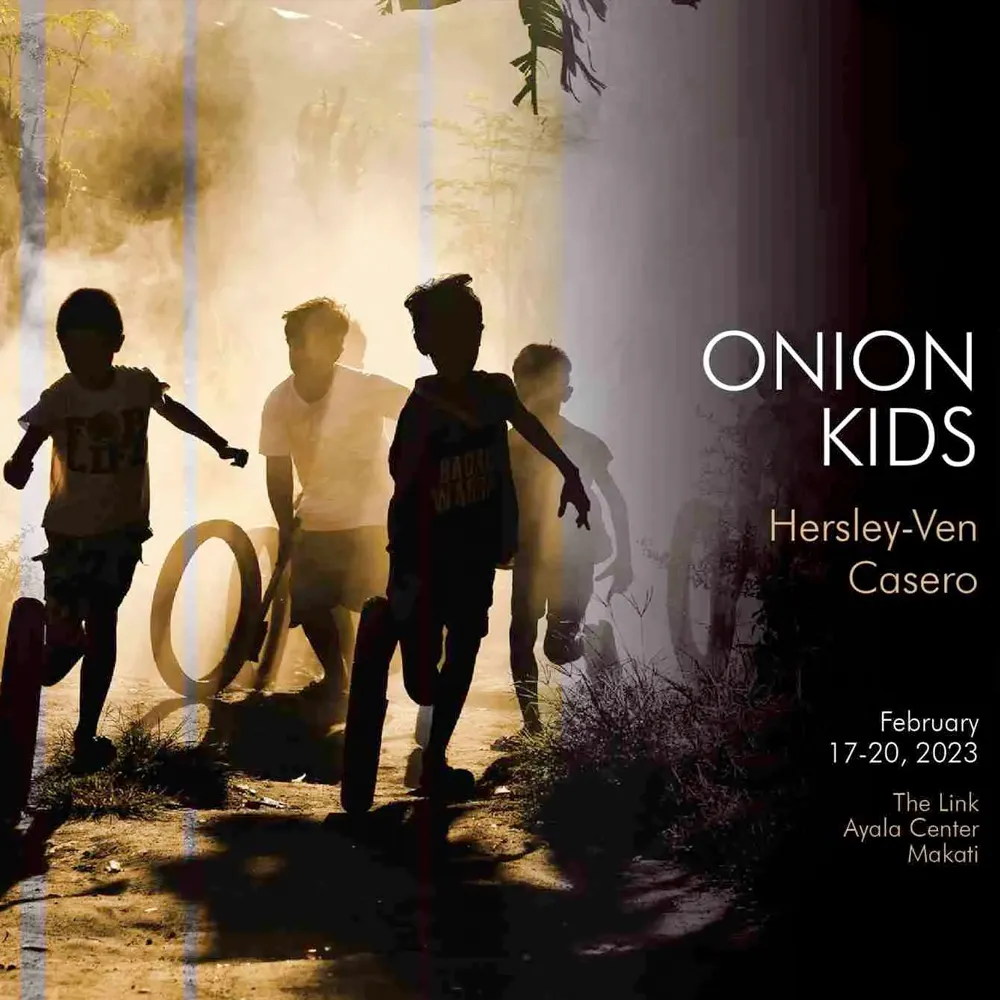 Art Fair Philippines 2023
The Link, Ayala Center, Makati City, Philippines
Hersley-Ven Casero is a street photographer and visual artist seasoned by the saline hues and aromas of his hometown of Dumaguete in the island of Negros. For a creative mind, nothing beats the rich and colorful innocence of a coastal city, compact enough to wander afoot and gentle enough to embrace as if it were the last paradise on earth.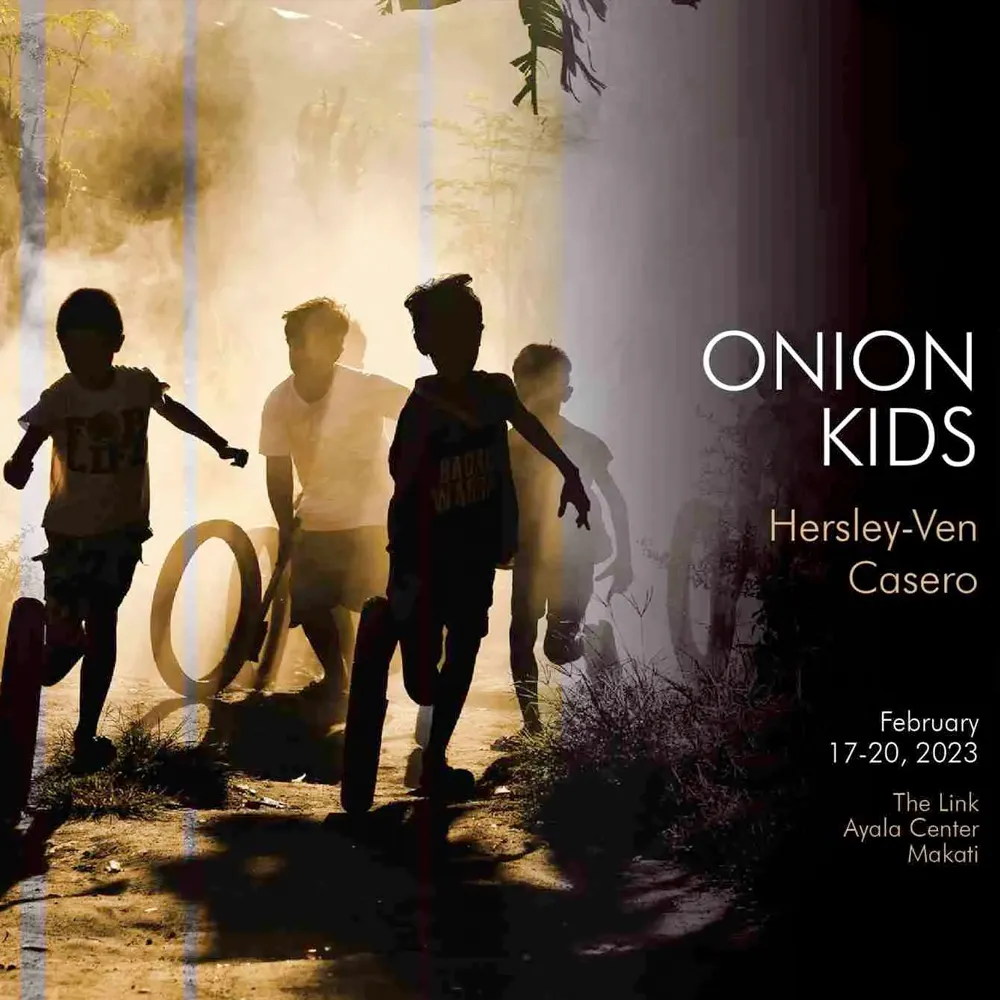 December 21, 2022 - January 31, 2023
Words by: Ian Rosales Casocot | Art by: Hersley-Ven Casero
Valencia, Negros Oriental, Philippines
A narrative unlike most, "The Great Little Hunter" is a story that chronicles the fantastical adventure of young Ngayam. As bedtime comes around, his fear of the dark transforms his bedroom into a tropical forest, in which he valiantly encounters some of Philippine mythology's greatest monsters – Wakwak, Sigbin and even Tikbalang.
Jana Jumalon | Rey Labarento | Babbu Wenceslao
Oakridge Business Park, Mandaue City, Philippines
The instinct and drive to create is innate to human beings. By the 21st century, a wide array of art making, techniques, and schools of thought have been brought to the forefront all over the world,and yet there is still so much more that remains hidden right in front of us.
November 11, 2022 to December 11, 2022
Valencia, Negros Oriental, Philippines
This exhibition invites you to look at contemporary terracotta sculpture by dis-engaging the notion of tradition or the expectation of a long-established practice. If there is tradition transmitted through the hands of Herod Duran, they take the form of a potter's wheel and a set of tools handed down by his father and grandfather.
October 15, 2022 – November 6, 2022
Valencia, Negros Oriental, Philippines
Visual artist Jude Millares invites us to take a peek at pages from his journal, and take a stroll through his thoughts from the past years.
September 10, 2022 to October 9, 2022
Valencia, Negros Oriental, Philippines
This creative series explores the connection of image and its location. Vernacular scenes, plants, landscapes or objects are drawn with the specific geographic coordinate where it was derived or conceived.
July 16, 2022 -August 31, 2022
Valencia, Negros Oriental, Philippines
MUGNA Gallery is pleased to present the works of eight artists who documented their process. The mural project brought these artists together for the first time for a collaboration that gave rise to friendships and the opportunity to further develop their own practices.
June 4, 2022 – July 10, 2022
Valencia, Negros Oriental, Philippines
Tierra Quemada is a recognition of the experience of giving life back to things that have been abandoned and rendered useless.